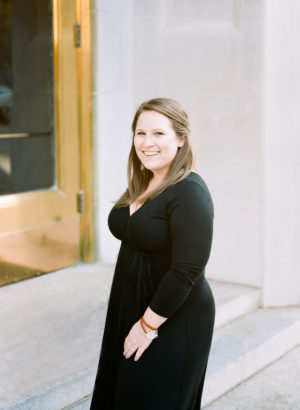 If clicking this page to learn "about me" were the same as ringing my doorbell, I'd invite you in and offer you a glass of wine.
I could tell you that I'm captivated by the aesthetic of film. That I'm a Midwest girl with a West Coast soul, who will always laugh at mildly inappropriate jokes and my friends would describe me as a "bubbly, straight shooter". I could tell you how much of a self proclaimed dork I am, or that I'm a hopeless romantic, seeker of laughter, and a realist who always tries to see my wine glass as "half full".… but instead I want you to get to know me … not just what makes me a really fun person.
What makes me "me" is the way I see the world through my camera. I create art, capture authentic moments, and tell honest stories for my clients. I consider my work Fine Art in style, but Fine Art doesn't have to mean no smiling. My approach always starts with a heavy dose of laughter and fun, while my work has an editorial style, created by using a combination of photojournalism, natural light and magazine appeal. I will capture your images both digitally and on film, because to me, film captures a romantic, nostalgic, and timeless aesthetic that's un-matchable with digital alone.
Growing up in Michigan and living the majority of my adult life in Arizona taught me the spectrum of natures beauty, and is where I find most of my inspiration.
Lastly, I believe that my Clients are not just people who ask me to tell their story… but are friends I'm destined to meet.
So friend, do you prefer red or white?
XO, J
WEDDING TRENDS I LOVE!
– Outdoor Ceremonies
– Neutral Colors
– Loose floral
– Staying true to who you are
– Clean aesthetics
– Farm Tables